J decided to have early dinner at Poulet because he always wanted to dine over there.
So, it was super impromptu decision to head over to Bugis after our class.
And because it was around 4 plus 5, there wasn't much crowd and we can have our dinner peacefully without being stress up.
Everytime i walked pass Poulet, there's always long queue and i don't like that feeling!
It make me feel guilty and pressure if i don't finish my foods fast and make others wait for a longer time.
Well, like what J say, i'm too nice~~ xD
Photo Credit : Poulet FB page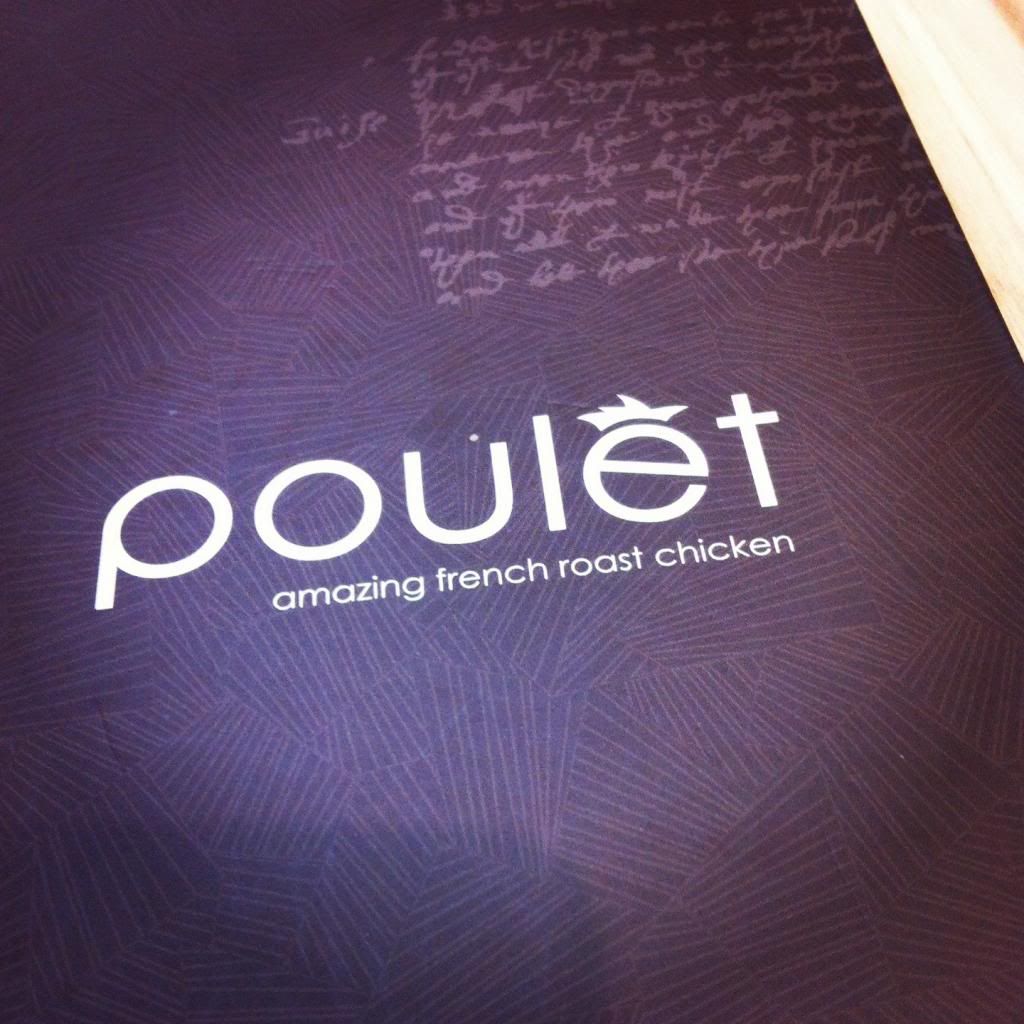 Country Side Wild Mushroom Soup.
This soup is really DOPE!
Damn nice and literally full of mushroom! Love it!
And the bread is really really nice too!
I think they might had toast beforehand?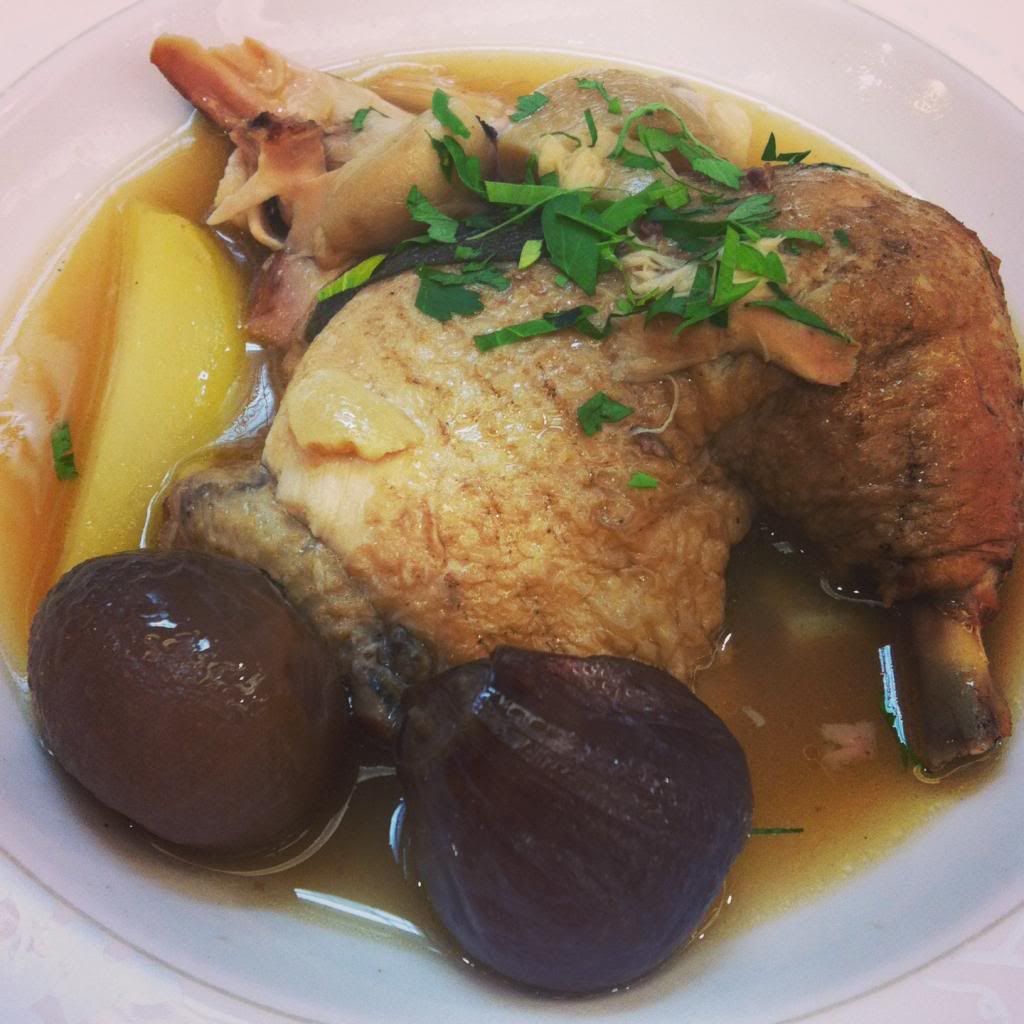 Braise de Poulet
This was my main dish.
I know it doesn't really look appealing but it taste nice!
Unless you're not a fan of onion then do not order.
Because this dish has a very strong onion taste and smell.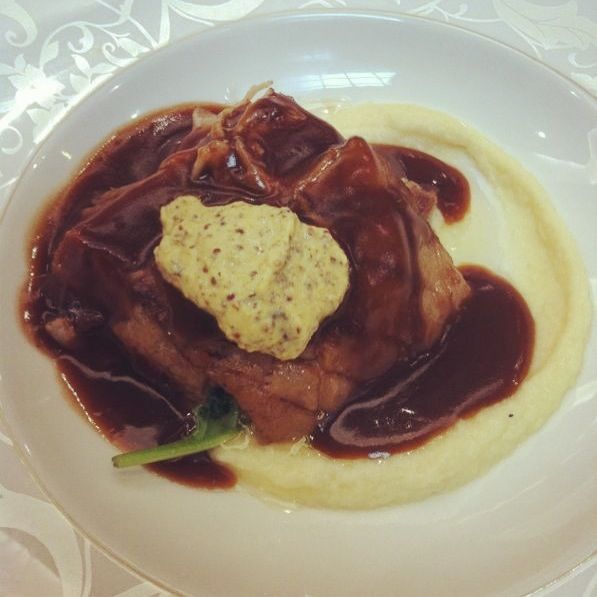 Iberico Pork Belly
J's main dish.
I didn't really try his, but apparently from him it taste nice.
The pork is really soft and you can't really feel the fats.
So i think it's nice too!
After that we decided to order desserts! Because, frankly speaking we wasn't full from our main dish. So we decided to order 2 desserts.
Usually we would order one because he know my eating pattern pretty well by now.
Most of the time i couldn't finish all my foods. HAHAHA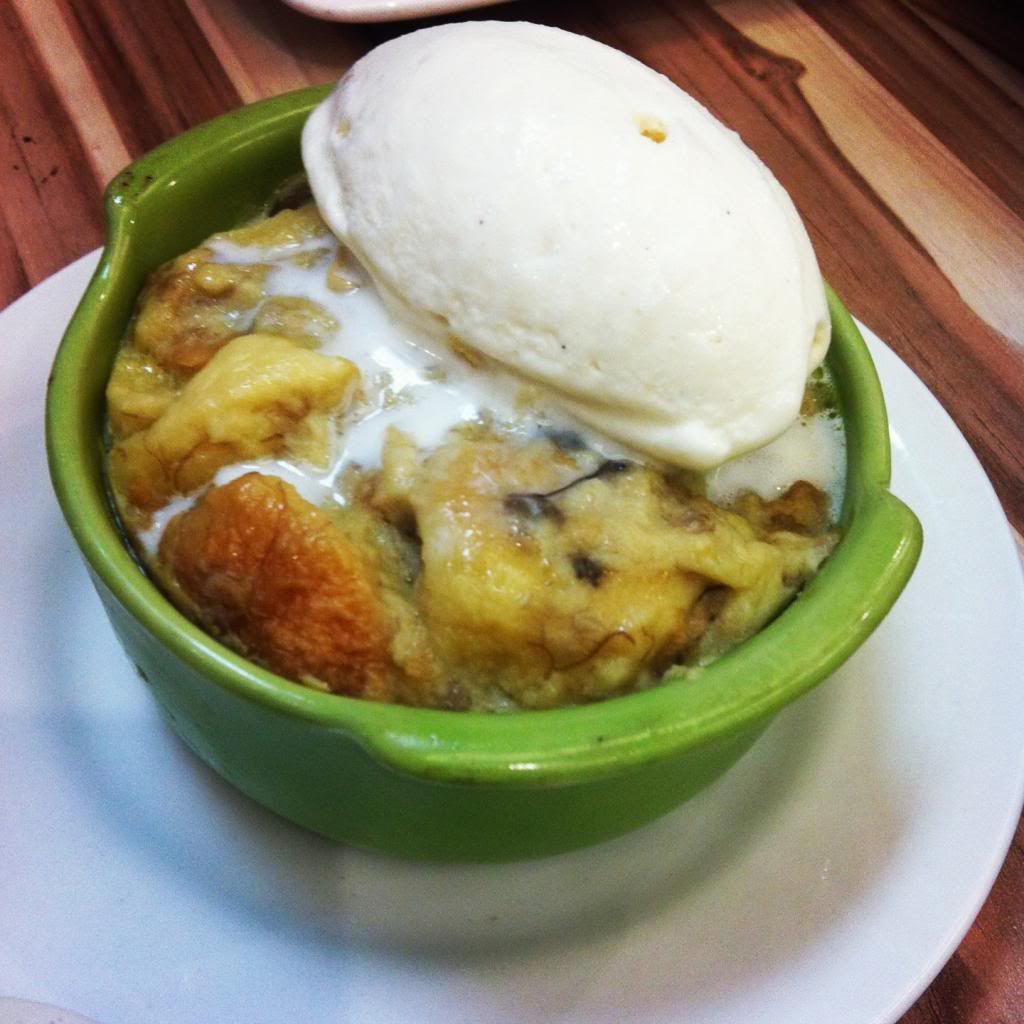 Banana Bread Pudding.
I LOVE banana! haha! (Please don't get me wrong.)
I think they are naturally sweet and so soft!! (& fluffy!)
This dessert is a hot dessert but i can assure you that it is really nice!
The texture of the bread! You won't even feel like you're eating bread but yet you can feel the filling-ness from the bread.
Plus the ice cream!! J call it DOPE!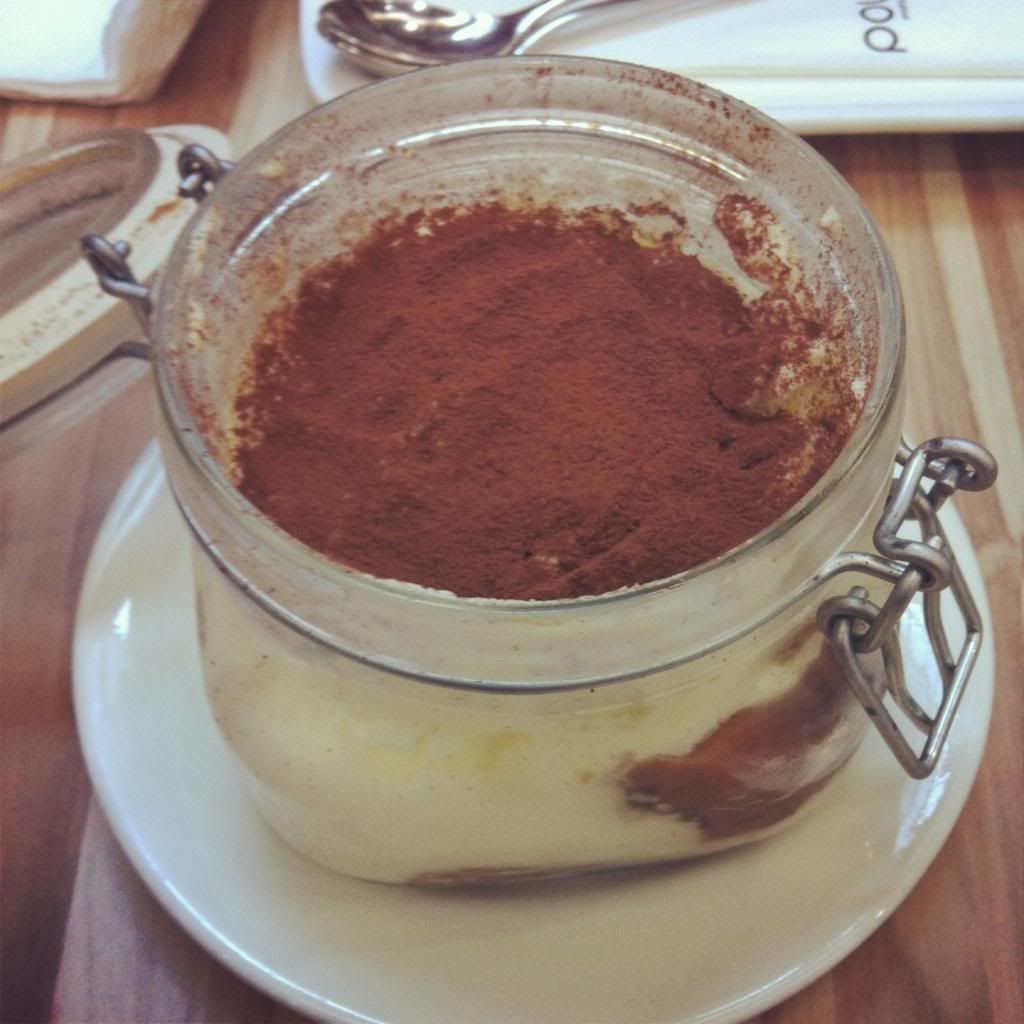 Tiramisu.
I think it's super duper worth the price.
We paid $7.80 for this and the jar is really HUGE!
Plus it taste really nice and the cream cheese is just so RICH!
Totally love their desserts! I won't mind going back Poulet just to have their desserts!
I guess it's a France thing? That their desserts are really well made and super duper nice!
Worth every single cents paid!
Thank you J (:
The outlet we went to was Bugis + and they have a couple more outlets too!
Poulet
Bugis +
201 Victoria Street #04-12
Singapore 188067
Tel: (+65) 6509 9411