Hello everyone!!!
I'm finally free to blog now because the end of April until now i was super busy with school.
Anyway, it's the time of the month again to do an unboxing of Black Box!
Remember from my previous post, it's
COMPLETELY FREE
to sign up and received the free samples! So join in the bandwagon now.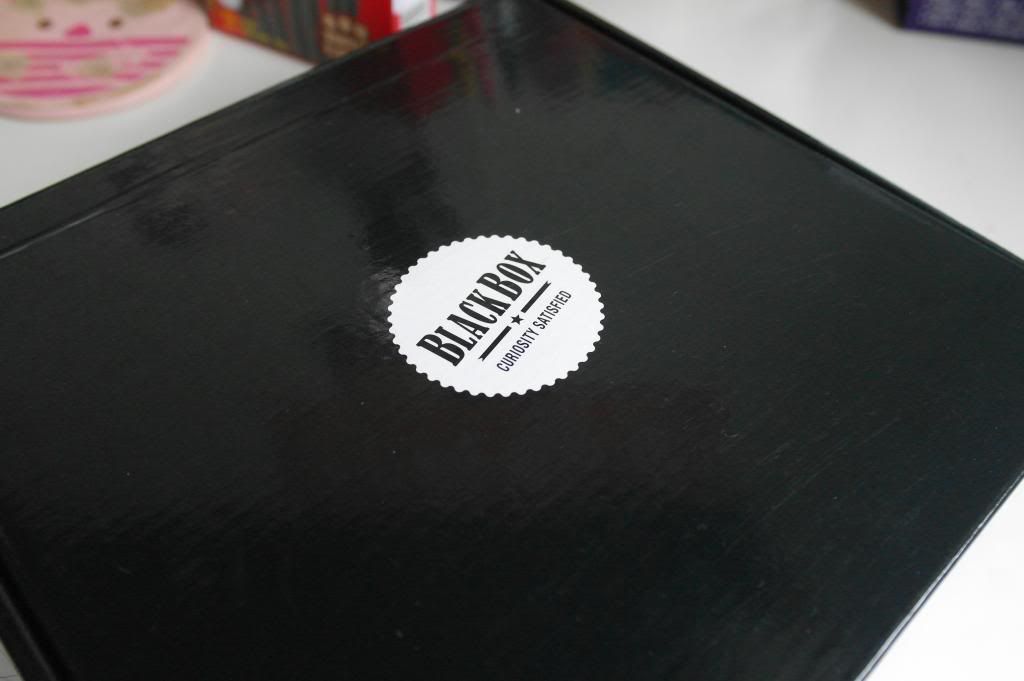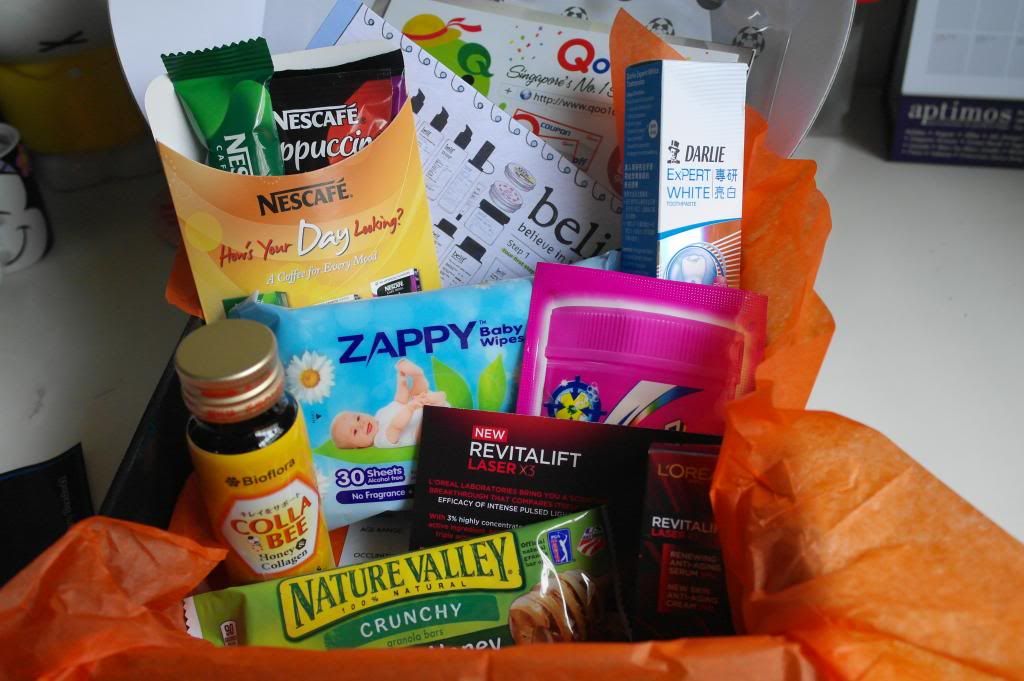 This month items seem to be more special? xD
I heard this was 1 of the "luxury" box but seriously, i don't find anything "luxury" .
I think if you guys want to see the real luxury box can head over to those sponsor blogger.
I'm sure their box will have more cool stuffs!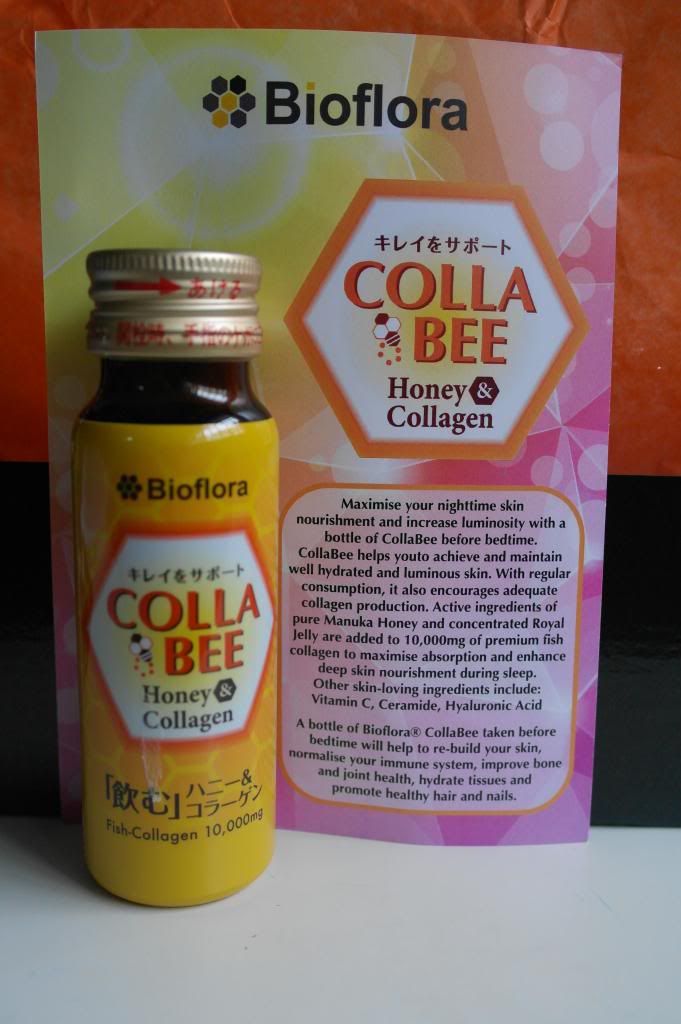 So, I was really excited to try this because the 1st time i ever tried a collagen really turn me off!!
The fishy smell was super strong! Anyway, there was NO FISHY SMELL for this collagen!
Totally love it although it still taste a little weird. But the taste of honey covered up the fishy smell.
And since collagen help in boosting the radiance of our skin..
MUST.GET.FULL.SIZE!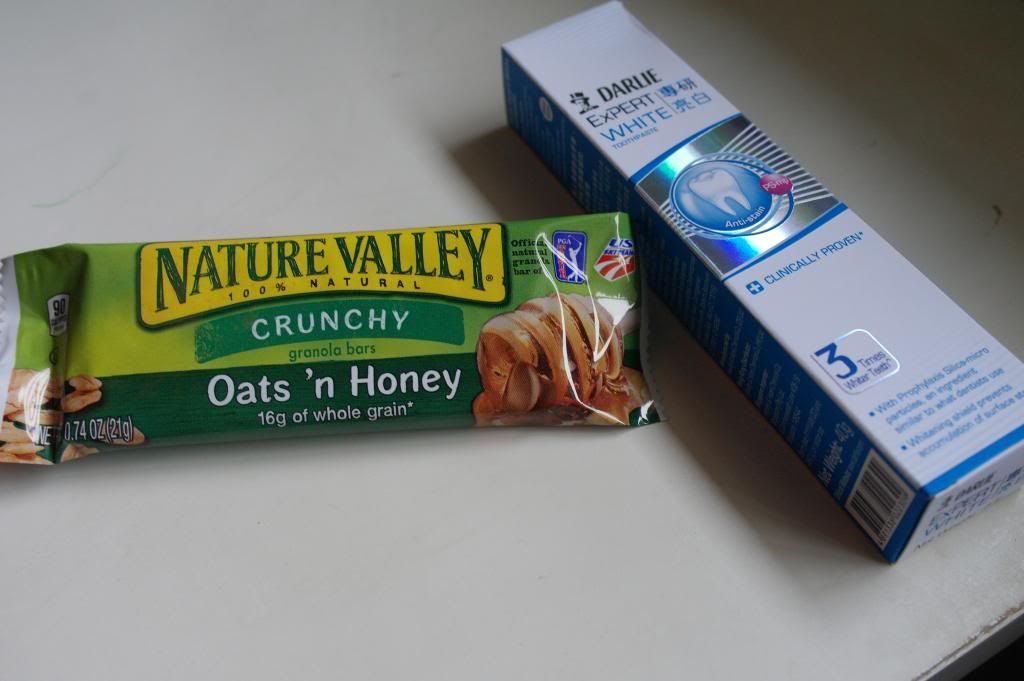 This 2 items were once again in this month Blackbox.
Not complaining because i really love to eat the Oats 'n Honey!!!
I still couldn't find it in NTUC!!! :(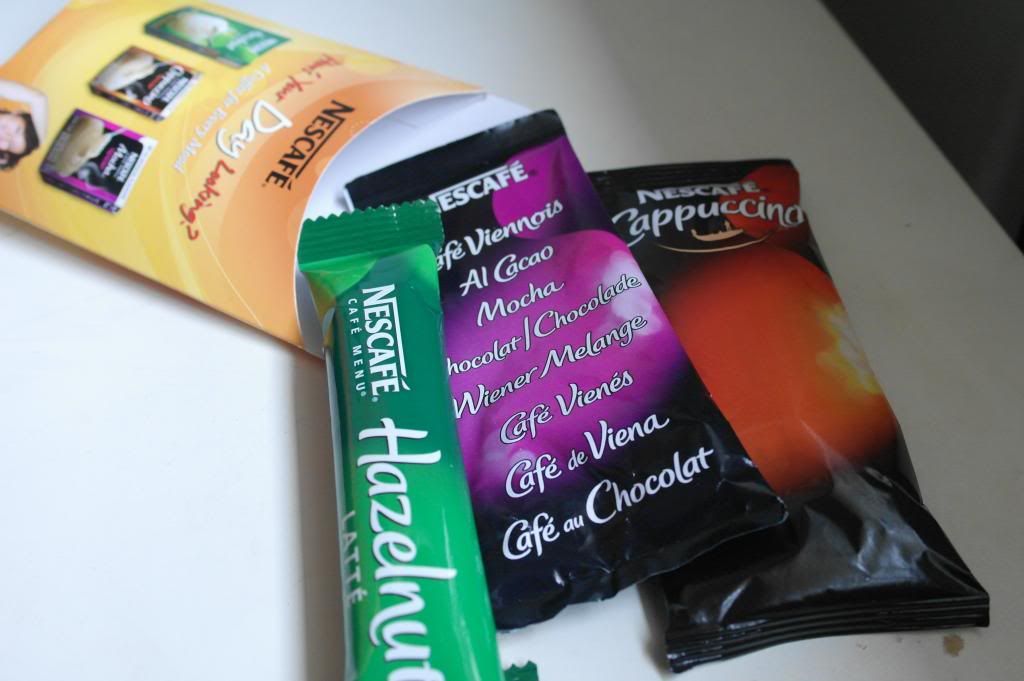 I think this 3 are new products from Nescafe?
I only tried the Mocha and Hazelnut.
Not too bad but i prefer the Mocha over Hazelnut.
My mum love the cappuccino though.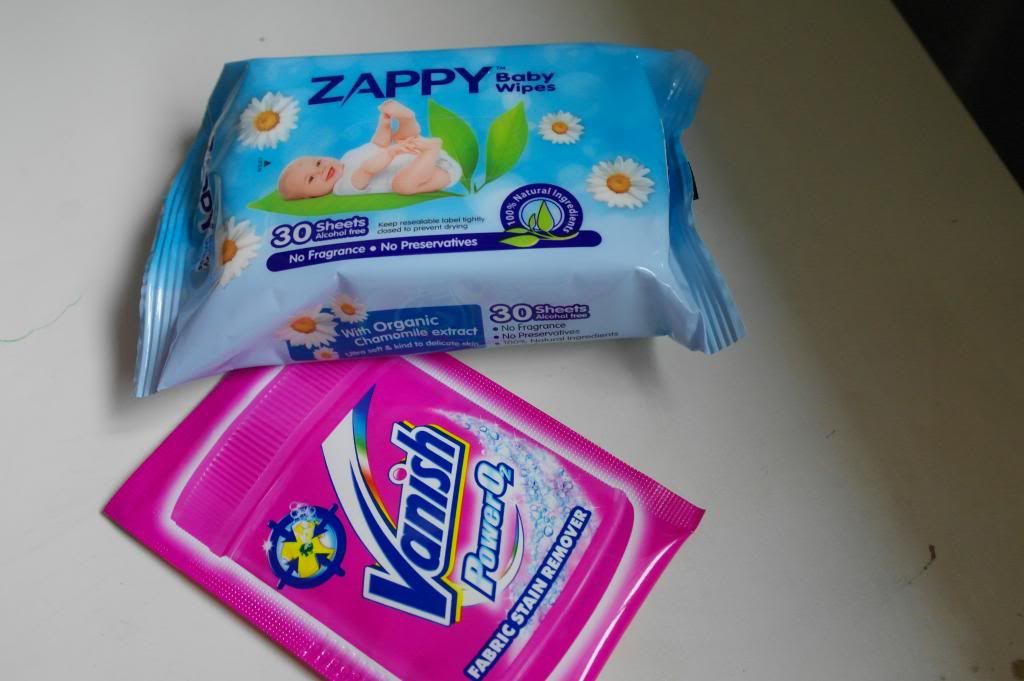 Some cleaning samples.
I LOVE BABY WIPES!
But i have yet to try this.. Shall give it a try soon!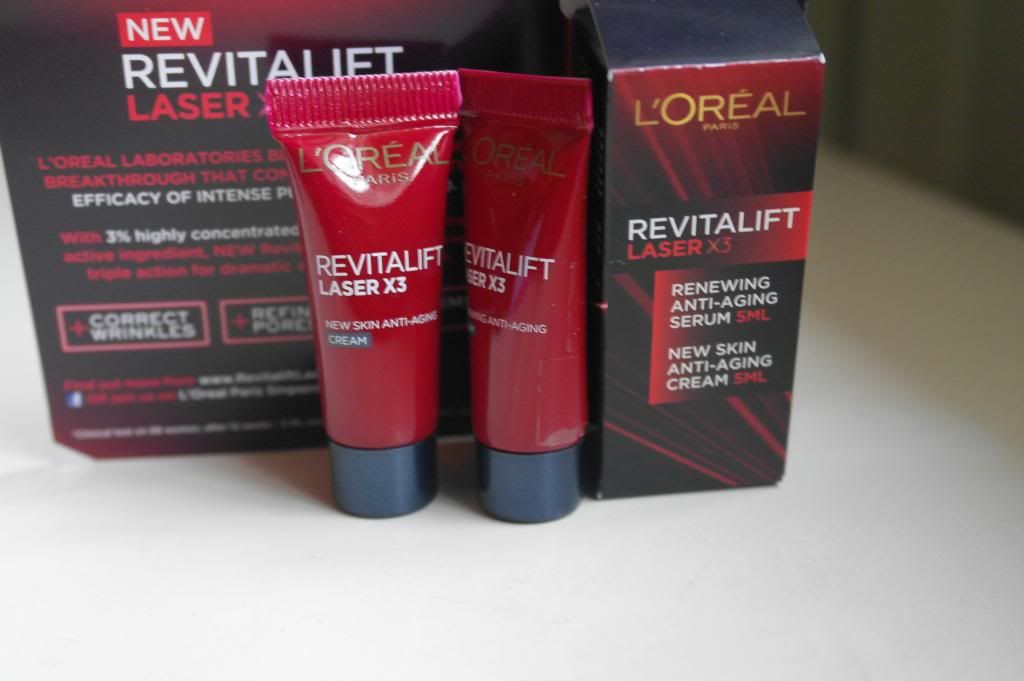 L'oreal Revitalift
Haven't give this a try though.. Maybe i'll start using soon!
Need to use up more sample because they start piling up like a mountain again!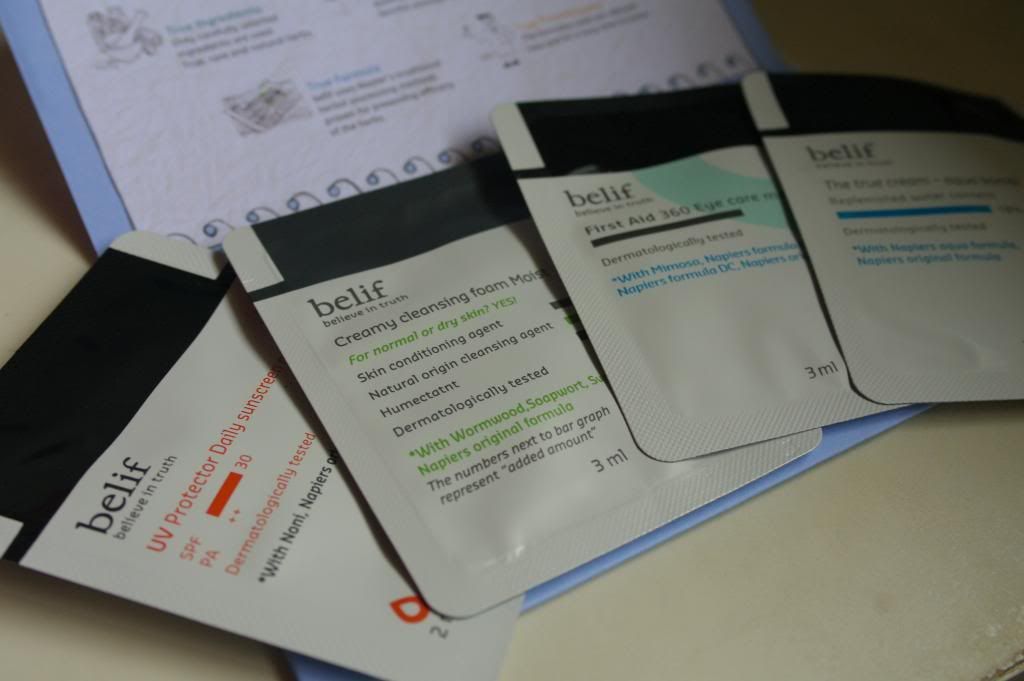 I am actually VERY EXCITED when i saw belif products in the box!
Always wanted to try their products but they are quite pricy and i just can't justify paying
so much for skincare. :X I still prefer Watsons!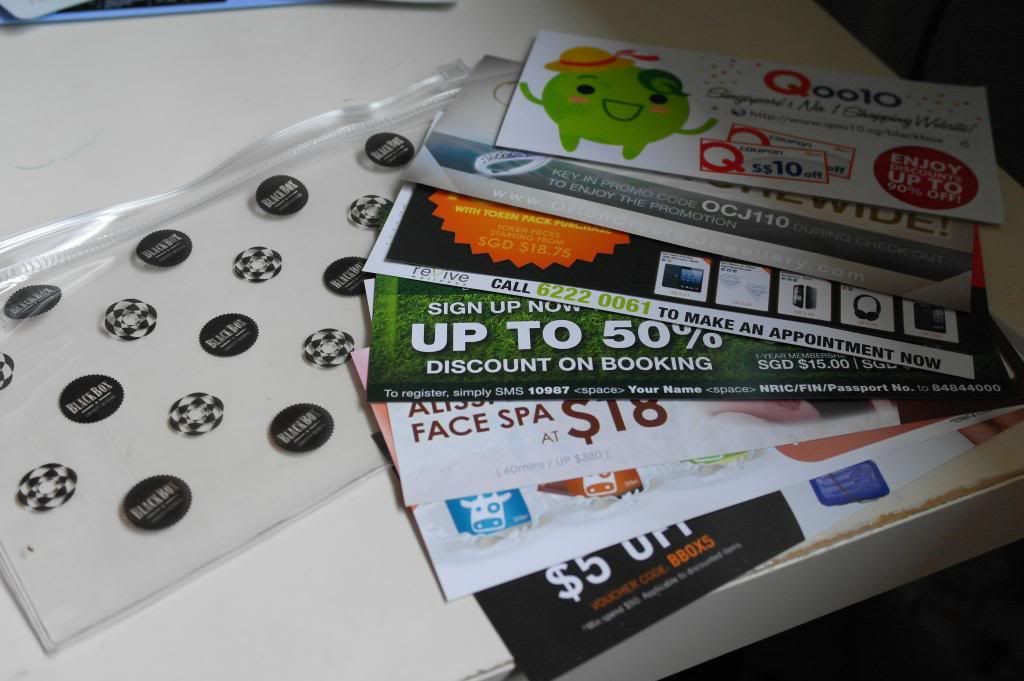 And tons of useless vouchers which i doubt me or my friends would use...
But i really like the vouchers holder!
I think it's really cute and i can put some of my things.

So in conclusion, I am quite satisfy with this month box as compare to the previous month although they did repeat some of the items.
But at least most items from this box are brands and products that i am more willing to give it a try as compare to the previous box.
That's all for my unboxing.
You can get the next black box (June) for free!
Sign up now at
www.blackbox.sg